M-Folia was developed as an alternative non-steroid treatment for Psoriasis & Eczema sufferers. Shop our range of nutritional skincare and haircare treatments.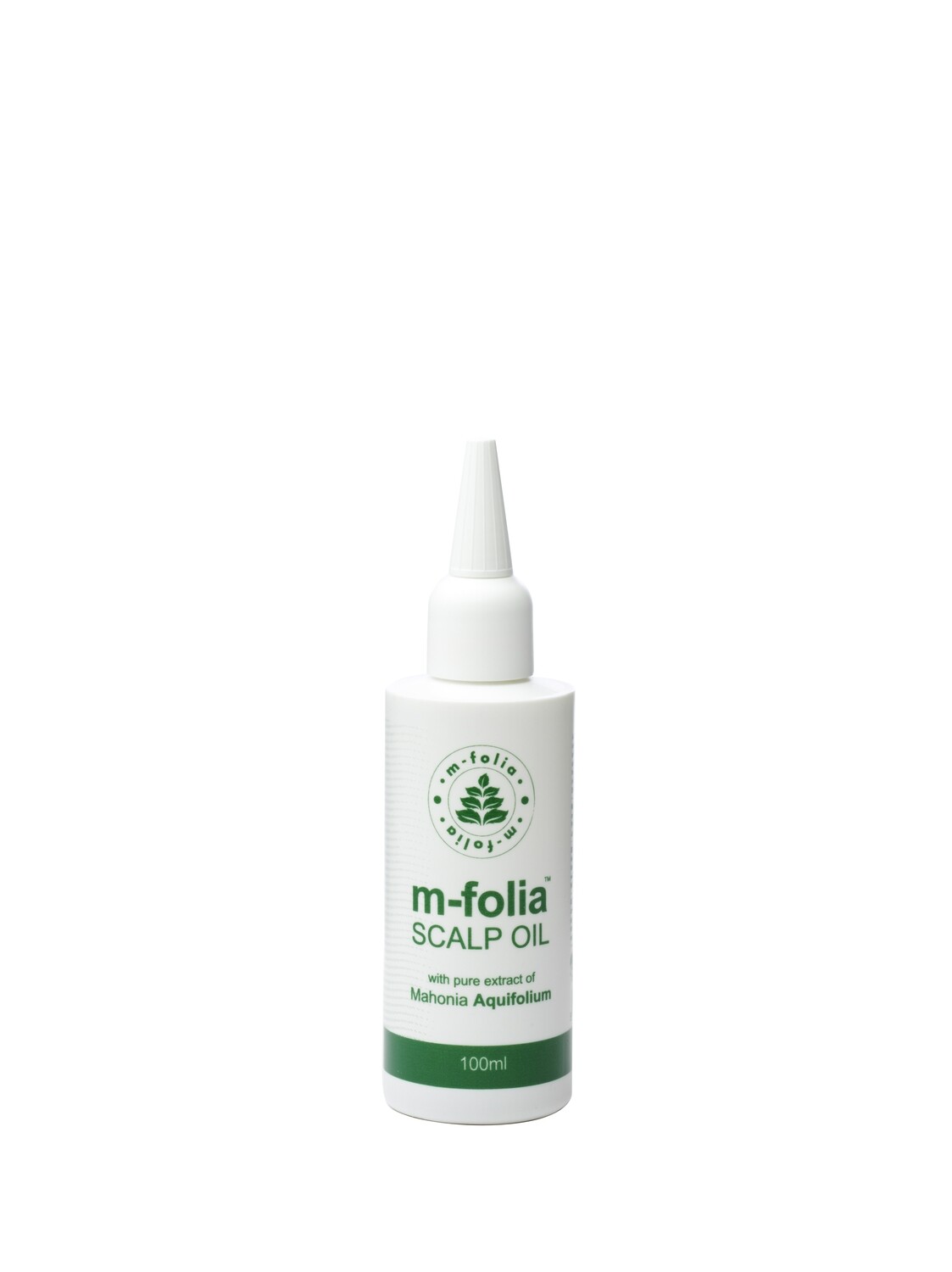 Psoriasis Treatment Scalp Oil
SKU 00008
Product Details
The M-Folia Psoriasis Scalp Oil is a scientifically developed scalp application for scalp Psoriasis, Eczema & related skin conditions that contains 100% HAB standardised pure fluid extract of
Mahonia Aquifolium
and a range of specially blended aromatherapy oils including Tea Tree, Chamomile, Cedarwood and Ylang Ylang, to help soothe and condition the scalp.
Directions of Use: Apply to scalp. Leave for at least 15 minutes or overnight and then wash out thoroughly with shampoo. Recommended to be used in conjunction with M-Folia Psoriasis Shampoo & Conditioner.
100ml
Store in a cool, dark place. Once opened, use within 12 weeks.
"My son's scalp was in a terrible state and he was dreadfully upset with the remarks from class-mates. I had tried coal tar based products without success. M-folia is marvellous – it has cleared my sons scalp within a matter of a few weeks – I have recommended M-folia to others. My husband had a patch of dermatitis on his hand which would not clear up – he tried M-folia and the rash has now gone!"
Mrs V Palmer, W. Midlands, Psoriasis sufferer for 5 years
Save this product for later